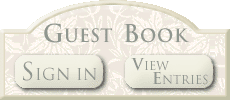 Our electric car appeared in Autoweek magazine!

Click on the logo to see the article.

NEXT EVENT: WE DEBUT OUR NEW TEAM IN THE 1-22-22 SOUTHERN SPRINTCAR RACE AT 4-17 SPEEDWAY

STEVEN MADE HIS FIRST CAREER SPRINT CAR START AT 4-17 ON OCTOBER 16, 2021

REX HAS TRANSITIONED TO THE OWNER/CREW CHIEF ROLE, BUT HOPES TO RETURN TO THE SEAT IN SELECTED 2022 EVENTS.

LEGENDS WERE FUN, BUT STEVEN IS SELLING HIS CAR SO HE CAN FULLY CONCENTRATE ON SPRINTS AND TQ'S

GOOD NEWS: THE TQ AND SPRINT SCHEDULES DO NOT INTERFERE, SO STEVEN WILL BE BACK IN THE BELUSAR #30 TQ FOR 2022!

STEVEN WON OPENING NIGHT OF THE NYPA TQ MIDGET SERIES IN FEBRUARY, 2020.  THIS WAS SHOWTIME SPEEDWAY IN ST. PETERSBURG,WHEN HE DROVE THE WILKINS #92.